Profile
Wendy Lark Administrator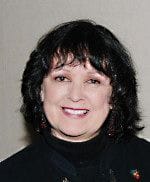 Wendy Lark has worked in the trade union movement on and off for over 30 years at the former Waterside Workers Federation, as the National Administrator of the Seamen's Union of Australia and then the Maritime Union of Australia, and now at the Construction Forestry Mining Energy Union NSW Branch (CFMEU).
She has always been passionate about political causes such as indigenous issues, workers' rights, internationalism and peace - and strongly believes in a fair and just society.
As an Executive Assistant to the President and General Manager of the CFMEU, Wendy took on the responsibility of maintaining the CFMEU's Wall of Remembrance honouring workers killed or severely injured in the construction industry. In this role and talking with the families of workers killed, Wendy became increasingly disturbed and saddened - not only by the continuing number of deaths in the industry, but also at how many of the families were struggling and had not had closure following the deaths of their loved ones, often because of bureaucracy or even a lack of communication.
On 26th October 2006 she met Cheryl Romer at the Dedication Ceremony of the CFMEU Wall of Remembrance, and was immediately inspired by Cheryl's gutsiness, strength, humour and courage, considering what Cheryl and her children Luke and Kate, had been through. The two approached the CFMEU to set up this group, and are very proud to be inaugural members of the Workplace Tragedy.
Contact:
Email: wendylark@workplacetragedy.com